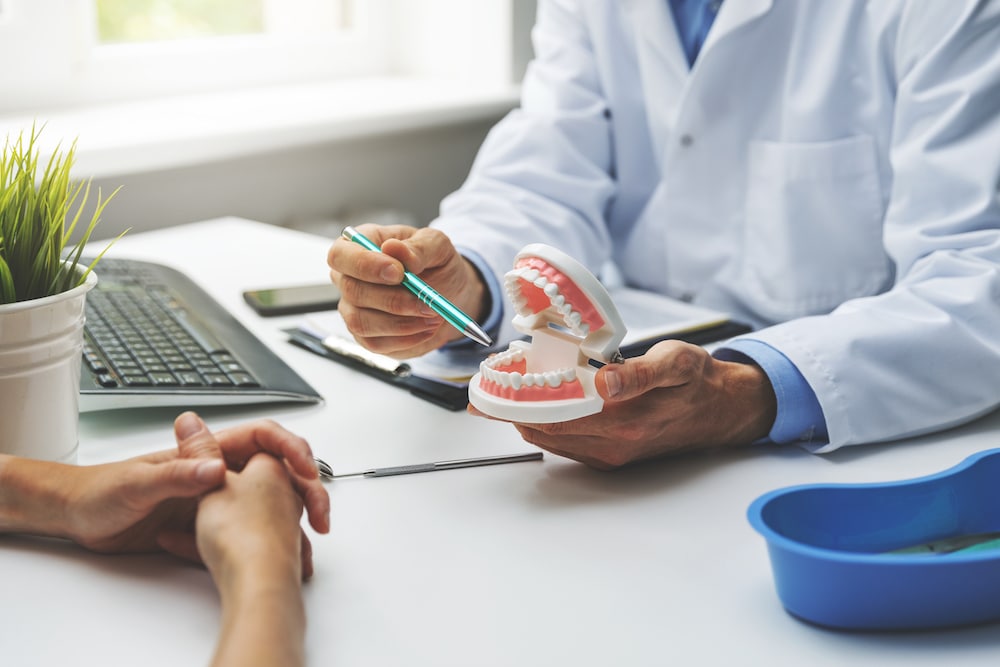 Corrective jaw surgery, also called orthognathic surgery, addresses irregularities and alignment issues that can't be resolved with orthodontics alone. Not only does it improve the way that your jaws and teeth work, but it can also improve your facial appearance. Here are seven signs that you might be a candidate for this procedure:
Difficulty chewing or biting: It can be challenging to eat when your teeth and jaws are misaligned. Your teeth may not touch due to an overbite, underbite, or another type of malocclusion. If you have any of these bite patterns, it may also feel uncomfortable to chew tough and crunchy foods.


Jaw pain and headaches: TMJ is a common problem that causes symptoms such as jaw pain, facial tenderness, clicking and popping sounds in the jaw joint, and facial swelling. Often, it is related to misaligned teeth or bite issues.


Problems swallowing or speaking: Bite irregularities can cause swallowing and speaking complications. You may have an imbalance between the muscle groups in your face and neck. The way that you speak and pronounce words can also be affected.


Excessive tooth wear: Misaligned teeth and bite issues can lead to uneven tooth wear. Over time, the wear can become excessive, triggering damage and dental breakdown. Jaw surgery can minimize these consequences.


Facial injuries or birth defects: Facial injuries can result from accidents and health complications. If you break your jaw or damage your teeth, surgery may be the best way to restore function and aesthetics. It can also correct congenital abnormalities such as uneven jaw development, cleft lip, and cleft palate.


Obstructive sleep apnea: Obstructive sleep apnea is a common breathing disorder. It is characterized by breathing interruptions during the night that can result in excessive daytime sleepiness, dry mouth, headaches, and mood changes. Jaw surgery can often fix the root cause to help you get more restful sleep.


Facial asymmetry:

Sometimes, the upper and lower jaws don't align. A protruding, receding, or asymmetrical jawline can be improved with surgery. Along the way, it can help with small chins and other cosmetic imperfections.
Schedule a Consultation in Cherry Creek
Dr. Robert Rudman is a skilled orthodontist who can help determine whether you need jaw surgery. He may refer you to an oral and maxillofacial surgeon as part of your long-term treatment plan. Keep in mind that most patients require braces before and after this procedure.
Call 303-331-0222 to schedule a consultation. Advanced Orthodontic Care serves Denver, Cherry Creek, Stapleton, and nearby areas of Colorado.